Regular price
$125.00 USD
Regular price
$240.00 USD
Sale price
$125.00 USD
Unit price
per
Sale
Sold out
This Thanksgiving, make Mira Mira Estate Vineyard Malbec the highlight of your celebration. Born from our family-owned Pedriel vineyard, this Malbec, with over 80 years of history, enriches your feast with its symphony of flavors.
Perfect for Thanksgiving:
Harmonious Flavors: Deep notes of dark cherry and blackberry wonderfully complement the traditional turkey and other festive dishes.
Versatile Pairing: From savory stuffing to sweet cranberry sauce, this Malbec enhances each flavor on your table.
Elegant Celebration: Subtle oak and a velvety finish add sophistication to your gathering.
Special Offer: Enjoy $50 off our 3-pack Estate Vineyard Malbec, now at an exceptional value of $42 per bottle, perfect for every Thanksgiving course.
Tasting Notes:
Nose: Ripe plums, blackberries, and a hint of vanilla.
Palate: Full-bodied with layered berry flavors and smooth tannins.
Pairing: Ideal with turkey, herb-infused dishes, and pumpkin pie.
Best enjoyed now through 2031.
Only 300 bottles available. 
Free Shipping is included in all orders. 
Order before Thursday, November 16th for Thanksgiving delivery.
View full details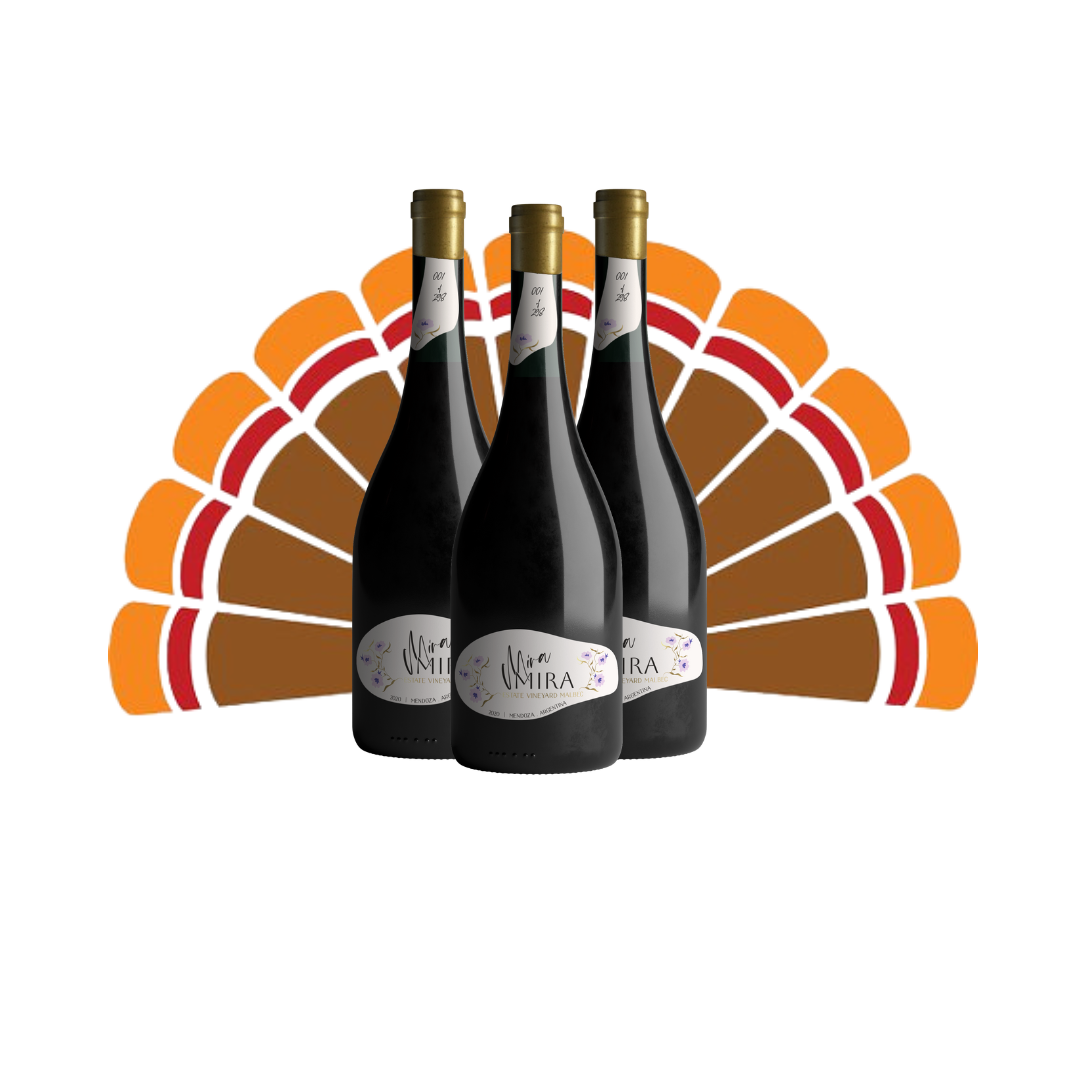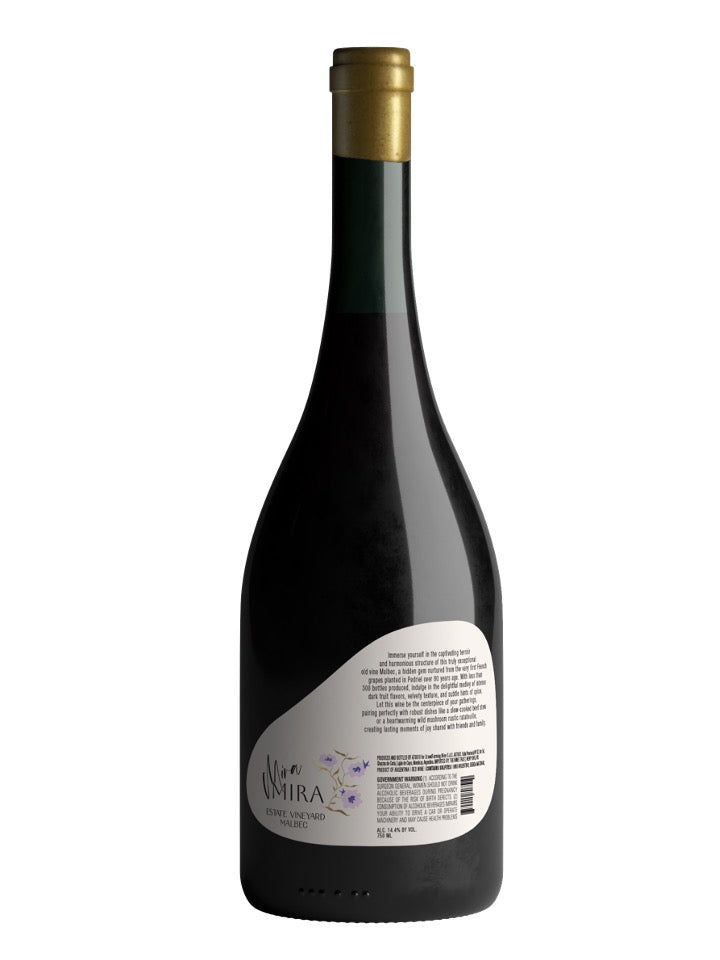 Mira Mira makes an ideal pair
Our wines are designed to compliment a range of occasions and celebrations
Perfect pairings

Born in the vibrant terroirs of Mendoza, our wines harmonize exquisitely with hearty dishes. Their intricate profiles resonate with the rich nuances of slow-cooked stews, chargrilled meats, and rustic pasta dishes. Drawing from the unique essence of Mendoza, these wines bring forward notes that beautifully complement bold and savory flavors, turning each meal into an unforgettable gastronomic delight

summer grilling

The charm of a late summer evening finds its match in the dance of flames on a grill and the embrace of our Mendoza wines. Our Malbec, with its robust notes and velvety texture, marries the deeper flavors of the grill, while our Rosé, light and refreshing, complements lighter fare. Crafted to highlight the smoky nuances of barbecued delights, together they promise an ambiance filled with joy, flavor, and the gentle touch of nature's breeze.

grape gatherings

Our wines are more than just a blend of flavors and aromas; they are the embodiment of shared moments and memories. Crafted meticulously to complement the joys of togetherness, each sip becomes an invitation to indulge in delightful evenings. Whether it's a cherished gathering of family or a laughter-filled reunion with friends, our wines set the ambiance, ensuring that every occasion turns into a heartwarming celebration.